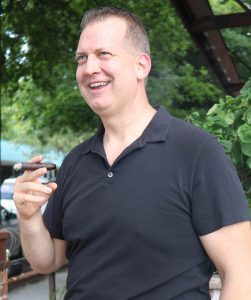 Finding life insurance for cigar smokers is often hard enough. Add to that the types of life insurance policies that are available. Which type of insurance is best for you can leave you scratching your head. That's where Cigar Life Guy™ can help. By ensuring that you buy only what makes sense for you is what sets us apart. If you don't need it, don't want it or can't afford a particular policy, then why buy it, right? We're here to guide you on which types of life insurance are available, and then sort through them with you in mind to help you get the best policy for the best price and value that makes sense for you and your family. It's not about the money. It's about ensuring that you and your loved ones are well-protected. So, let's dive in.
Term Life
Typically, a 10, 15, 20 or 30-year term; "Level Term Life Insurance" is just what the name implies. You get the amount of coverage you select for the entire term period and the rate is locked in for the length of the term that you select.
Term life offers one primary advantage: it is the lowest cost way to get a lot of coverage. The disadvantage to it is that when the term ends, you need to find other coverage. Basically, the policy is over. The reason term life is comparatively so inexpensive is because the odds of a death claim being paid (e.g. you die during the term period) are low. Don't be fooled by term life policies that are touted as renewable until age 90 or 95, which most of them technically are. What they leave out of that statement is that the rates increase dramatically after the initial term period is over. If you're considering term life insurance, look at it as though it truly expires at the end of the term.
One huge often overlooked feature of most term life policies is a conversion privilege. Conversion allows you to exchange your term policy for a permanent policy, which we'll discuss later. However, conversion is done without requiring you to re-qualify your medical history. Basically, you just fill out some paperwork to convert your term life policy over to a permanent policy and pay the new premium.  This is a H-U-G-E opportunity if your health deteriorates (e.g. you get cancer or have a major medical event or crisis) after you start your new policy.
Tip: Do you have an existing policy that you'd like to convert? No problem! Cigar Life Guy™ can help you with your conversion options even if you got the policy somewhere else.
Permanent Insurance
There are two main types of life insurance that are categorized as permanent – universal life and whole life. Knowing the difference is important because they are not the same thing. Here's the breakdown.
Universal Life
Universal life policies are designed in many ways and a very flexible type of life insurance. At its core, universal life is simple. Every payment goes into broken down in two ways.
To pay the current cost of insurance and other administrative type costs
To credit the policies cash account
Over time, the amount in the cash account is credited interest based upon another factor. It can be a rate decided or "declared" by the company or it can be tied to an external index like the S&P 500. The policy owner can stop or vary premium payments if there's a positive balance in the cash account the policy remains active.
Some universal life policies are meant to be overfunded. Why? The rate of return offered by the insurance company is attractive. Indexed Universal Life (IUL) is an example of this. Overfunded life insurance policies are often purchased less for the death benefit they offer and more for the cash value accumulation opportunity.
Other universal types of life insurance policies, like Guaranteed Universal Life (GUL), are designed primarily for the death benefit. The cash values are relatively low or non-existent, but the death benefit will be guaranteed for as long as the premium payments meet a minimum level. This is the lowest cost way to get a guaranteed permanent death benefit.
Whole Life
Whole life insurance is a type of life insurance that offers less flexibility in exchange for a contractually defined payment and it offers contractually guaranteed death benefits and cash value. The cost structure in whole life is higher than universal life. So, Cigar Life Guy™ typically recommends using a properly structured universal life policy to achieve your objectives.
If you're discussing permanent types of life insurance with Cigar Life Guy™, be sure to start with your objectives in mind. Are you primarily focused on the death benefit? If so, it might make more sense to go with a guaranteed universal life insurance policy. Is cash accumulation more important? If so, then an indexed universal life policy might make more sense. However, if you're looking for a little of both, then we can discuss that, too and find a reasonable solution that meets your needs.
Final Expense Insurance
Death is never easy for those you leave behind, and final expenses are often, well, expensive and can challenge many households, especially if you're the breadwinner of the family. Final expense insurance provides a way for your loved ones to take care of your final costs, easing some of the challenges that death brings. So, what is it exactly?
Final Expense insurance is a type of life insurance that goes by many names like "Burial Insurance" or "Home Going Insurance" depending on where in the country you live. These are small whole life policies and are often written for people aged 50 or older. They are designed to take care of your final expenses like a funeral and small debts. They have easy applications with simple "Yes" or "No" questions and no medical exam is required. Yes, Cigar Life Guy™ has a final expense insurance solution that gives daily cigar smokers non-tobacco rates!
Mortgage Protection
The goal with many types of life insurance is to take care of your largest liability – your home mortgage. Yet, mortgage protection is nothing more than a marketing term. In practice, a regular term life policy is used. However, Cigar Life Guy™ has several types of life insurance at non-tobacco rates for cigar smokers to use to protect their mortgages.
Cigar Life Guy™ wants you to enjoy all that life has to offer, but we also want to ensure that you are well-protected should something unexpected happen. Dealing with death is not fun for anyone. Call us today to protect yourself and your loved ones. Remember, planning for the future includes ensuring that your loved ones are financially protected gives you and them peace of mind.